Natural epidemics and outbreaks of emerging infectious diseases are growing international problems spreading everywhere. Since decades, Africa has faced sporadic outbreaks of viral haemorrhagic fevers (VHFs), which result in deaths and widespread fear.
VHFs are a group of infectious diseases associated with fever, malaise, vomiting, mucosal and gastrointestinal bleedings and can cause severe, life-threatening illness. They are caused by different families of viruses. All members of VHF families are single-stranded RNA viruses that have a lipid envelope. These viruses are zoonotic, meaning that, in nature, they are found in animals but due to their extreme pathogenicity and potential for transmission, VHF viruses are considered as potential biological warfare agents.
Some examples of VHFs diseases are Lassa Fever, Crimean Congo Hemorrhagic Fever, Rift Valley fever, Ebola, Marburg, Yellow fever, Dengue fever, Zika fever.
VHFs are spread by contact with infected animals and insects, which are the natural reservoir or people, when they come into contact with infected hosts humans can transmit the virus to one another. Incubation times range from 2 to 21 days. Human cases or outbreaks of haemorrhagic fevers caused by these viruses occur sporadically and irregularly and the occurrence of outbreaks cannot be easily predicted. Because of the high morbidity and mortality caused by VHF, outbreaks elicit huge media attention driven by the fear of cases exported to industrialized countries (cf. Figure 1).

Figure 1: Conceptual progression of a viral hemorrhagic fever from animal reservoir to global pandemic
One of the most important key actions to limit and stop the spread of VHF diseases is to identify acute patients and index case and to trace their contacts. Consequently, rapid and accurate diagnosis at the point-of-care is essential for better preparedness for a future outbreak.
The rarity of VHF, along with indiscriminate initial symptoms, makes the diagnostic problematic. Distinguishing VHF from other tropical diseases is also important, not only for isolation and infection control procedures, which can help stop the spread, but for proper management of VHF and/or coexisting diseases.
As there is no cure or established drug treatment, VHFs remain a major threat to public health. The existing antiviral drugs may help shorten the course of some infections and prevent complications in some cases. Vaccinations exist for only a few types of viral hemorrhagic fevers. Until additional vaccines are developed, the best approach is prevention.
So, in order to be prepared and for good management of outbreak response, there is an urgent need for the development of multiplex novel, robust, highly sensitive and rapid diagnostic tests to detect the VHF viruses and diseases in biosafe conditions.
VHFMoDRAD project is built on the successful achievements of the previously IMI 2 JU funded project EBOLAMoDRAD which aimed to develop rapid diagnostics for the Ebola virus on-site and in laboratories with low technical settings. VHFMoDRAD project is going to the next level and will include several other haemorrhagic fever viruses and enable rapid differential diagnostic in epidemic settings.

The overall aim of VHFMoDRAD is to develop and deliver rapid and multiplex Point-of-Care diagnostic tools that will significantly increase our capacity to handle outbreaks of filoviruses, other viral haemorrhagic fever diseases in Africa and other highly pathogenic emerging viruses. Additionally, this project will also contribute to capacity building though training and technology transfer in West Africa.
To achieve this overall aim, an intensive work plan will be put in place with the following specific objectives:
Objective 1:
Develop multiplex molecular detection methods (ie. based on acid nucleic detection) for viruses that can be handled in biosafe conditions at the level of clinical diagnostic laboratories and at healthcare centres in endemic countries. This will be done though the:
Development of a unique and innovative flexible cartridge system for molecular diagnosis using

CEPHEID equipment

already existing in most of laboratories in several countries in Africa and around the world (over 15 000).
Development of low cost lateral flow strips for triplex isothermal amplification assays with virus of interests.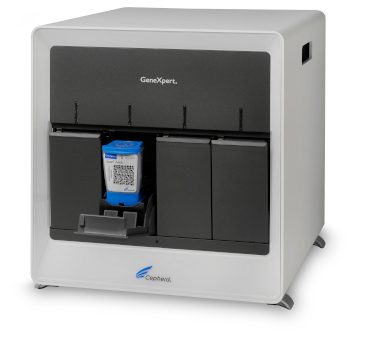 Objective 2: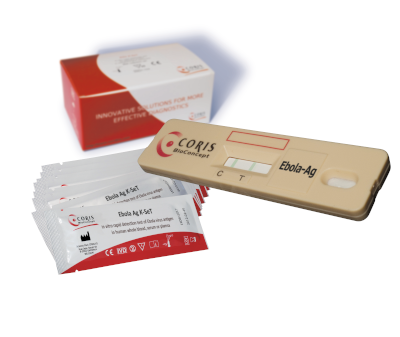 Develop biosafe multiplex serological detection methods (ie. based on antibody and antigen detection) using lateral flow devices for point-of-care and routine diagnostic laboratories at very early diagnosis stage.
Develop ELISAs for high throughput surveillance activties in central laboratories.
Objective 3:
Validate the diagnostic tools for successful assays developed within WP2 and WP3 in high containment laboratories and in the field.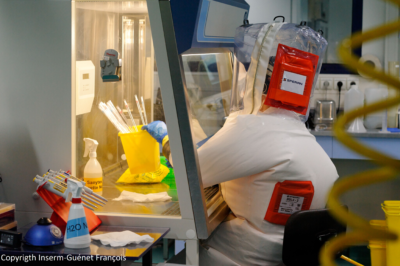 Objective 4: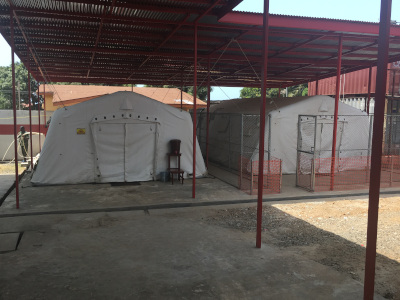 Implement a strong capacity-building programme and contribute to an effective transfer of resources and capabilities in Senegal enabling a sustainable management and distribution of these new field diagnostic tools. This will be addressed though:

Training and exchange programme for members of the consortium and with reference centres to ensure correct registration, containment and treatment of VHF.
Twinning approach to transfer in Senegal the production capacity for lateral flow strip with the objective to pave the road for a biotech upstart venture in West-Africa.
Objective 5:
Disseminate widely the project and its results to public health bodies, NGOs, outbreak management teams, laboratories and local hospitals in West Africa.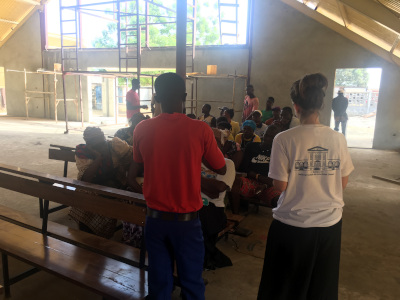 The objectives proposed in this multidisciplinary research programme will directly aid field diagnosis. The objectives are highly specific, measurable and achievable within the period of the proposed programme.

To pursue its objectives, VHFMoDRAD will be organised into seven integrated work packages, specifically designed to foster both transnational collaboration between experts in Europe and Africa on different aspects of VHF issues and the integration of innovation by the inclusion of leading scientists and SMEs in the field.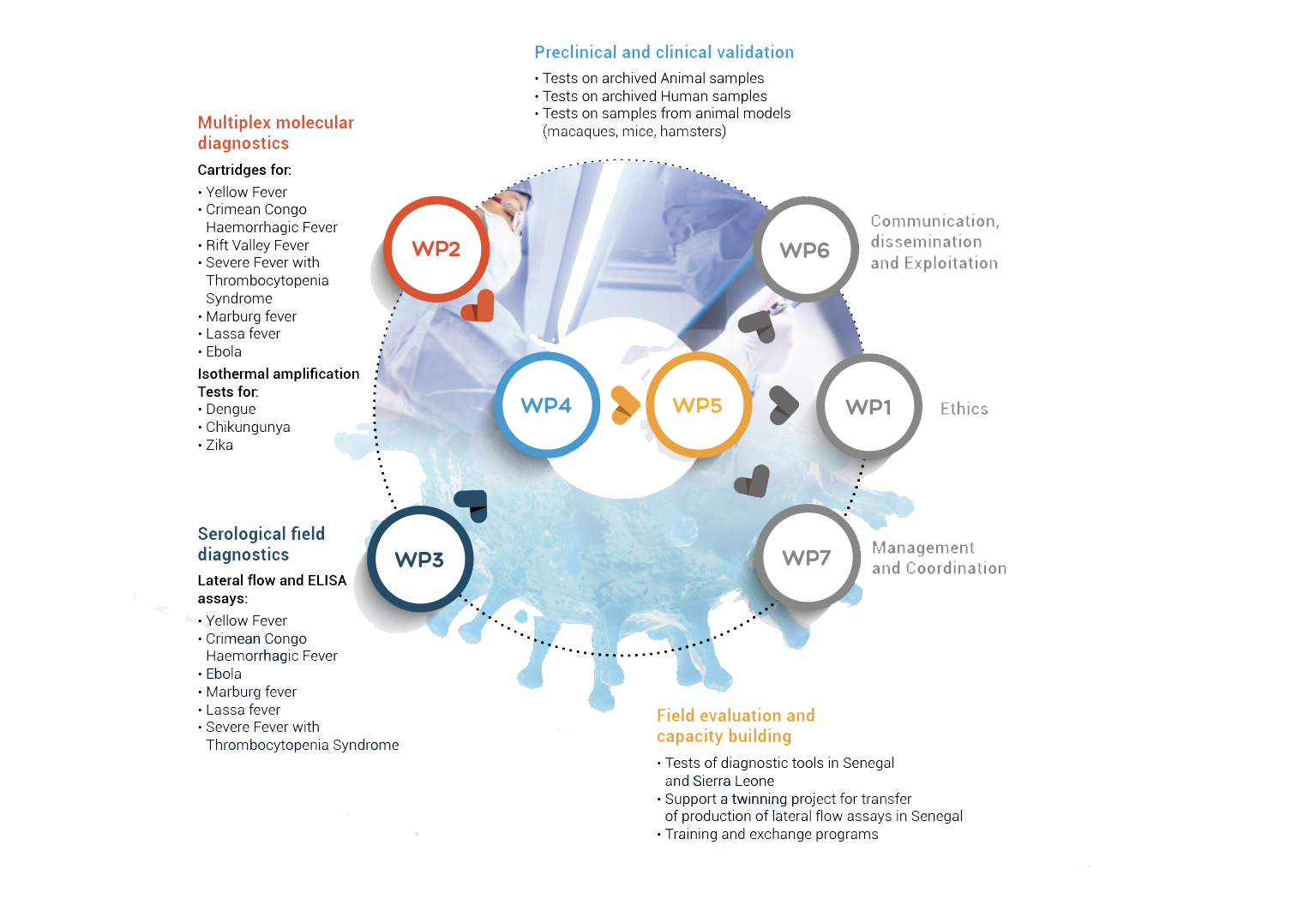 VHFModrad Workpackages interaction
The ethics requirements will be fulfilled in the framework of WP1.
The VHFMoDRAD consortium will scrupulously address all the ethical, legal, social, and safety issues raised by its research and biomedical activities, with the help of the project management structure, as well as local ethical committees in the relevant countries.
WorkPackage Leader: FoHM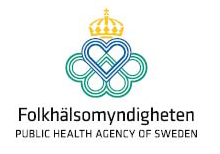 WP2 Development of multiplex molecular diagnostics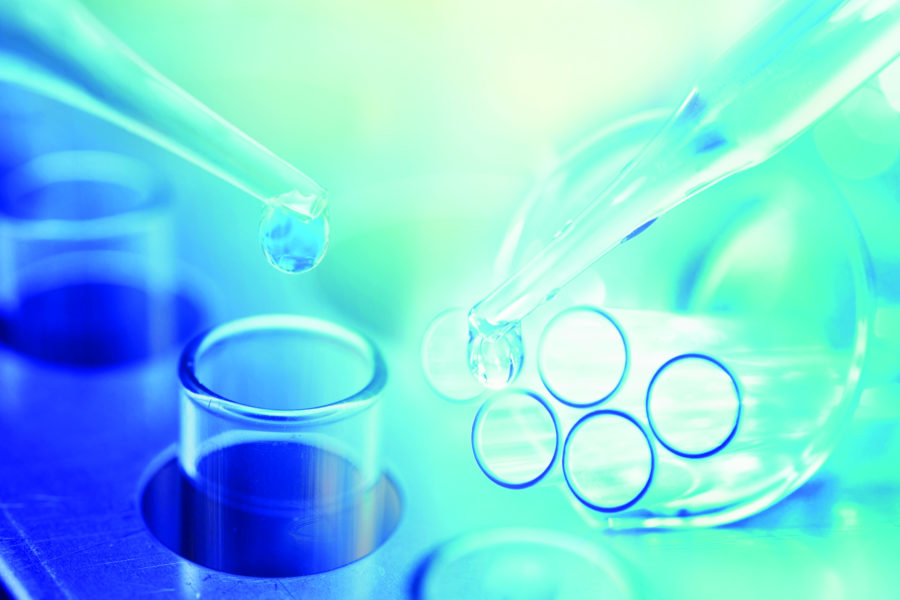 WP2 aims to develop and deliver, sensitive, rapid and point-of-care molecular diagnostic tool(s) that will significantly increase our capacity to handle outbreaks of Filoviruses and other viral haemorrhagic fever diseases in Africa. This will be based on the following strategies:
Transfer of optimized PCR assays on the CEPHEID cartridges and evaluation onto GeneXpert and OMNI equipment.
Development of a novel RPA-based POC molecular diagnostic tool for the differential detection of DENV, CHIKV and ZIKV.
WorkPackage Leader: AMU

WP Deputy Leader : UoS
WP 3: Development of serological field diagnostics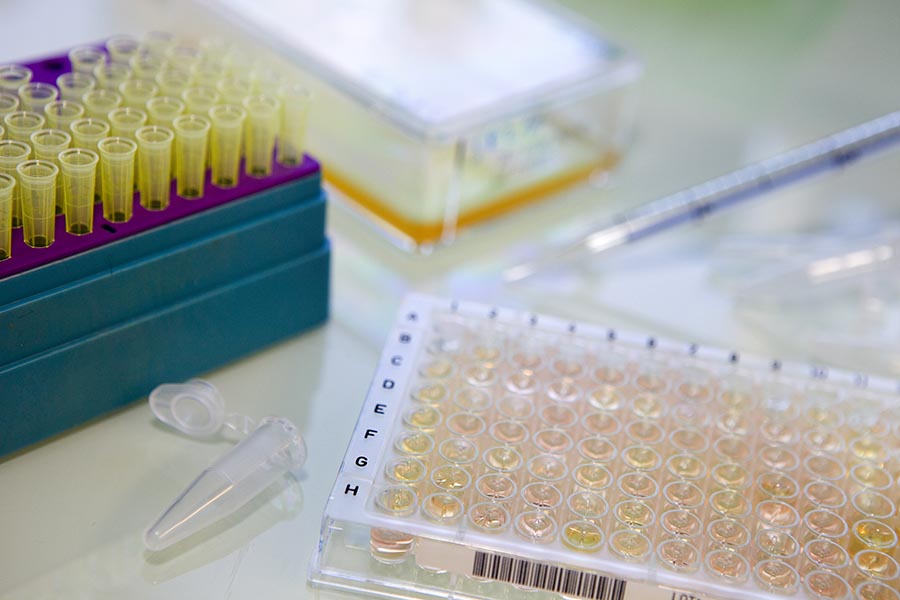 WP3 will develop serological tools for antigen and antibody detection and deliver field deployable point-of-care tests and laboratory diagnostic tools for serological diagnostics for VHF. The work will be focused on the development of immunochromatographic Lateral-Flow tests as field-deployable techniques and on ELISA for surveillance.
ELISA can be performed in a laboratory with minimal equipment. The FastELISA format developed by RD-B is very convenient as it does not require washing steps and is performed in less than one hour. This format will be the preferred format to be used for production of ELISA's to be tested in the laboratories in endemic areas for VHF surveillance and early outbreak detection. In this project, ELISA will be developed for viruses for which no such easy ELISA format is widely available.
WorkPackage Leader: Coris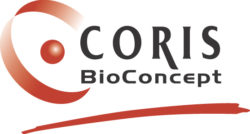 WP Deputy Leader : UCPH

WP 4: Pre-clinical and clinical validation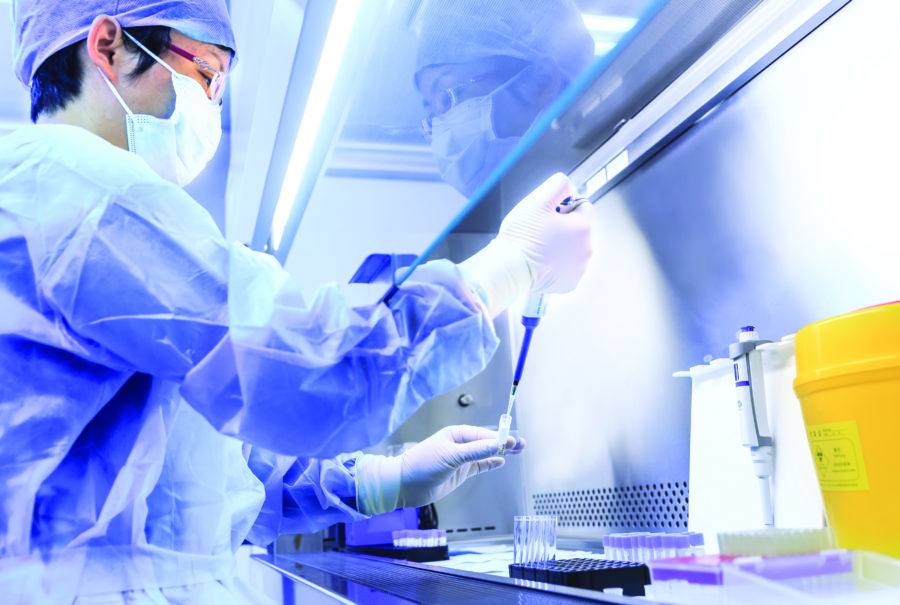 WP4 aims to perform a preclinical validation of successful assays developed within WP2 and WP3 by using pertinent and available animal models as well as archived animal and human samples (serum samples).
WorkPackage Leader: INSERM

WP Deputy Leader : AMU

WP 5 : Field evaluation and capacity building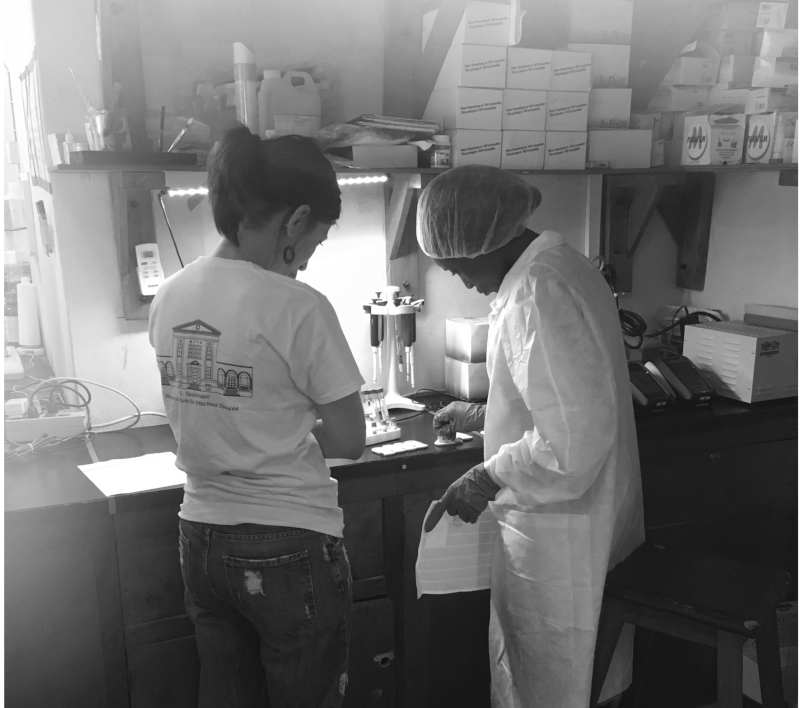 WP5 aims to perform field trials on the new diagnostic tools developed within the project and validated at preclinical phase in European laboratories. The field validation will be carried out in African settings, both in an advanced laboratory (Senegal) and in a field primary care hospital (Sierra Leone), using panels of same reference samples tested in Europe and shipped to the field, samples from blood donors specifically collected for the project and residual clinical samples from febrile patients presenting to the hospital.
To implement a strong and effective capacity building programme in Africa , WP5 will support – in a twinning approach- a pilot study to transfer resources and capabilities for the lateral flow strip and Point Of Care Tests (POCT) production to the new technical campus of IPD.
A market analysis and bussiness case  in West Africa will be finally performed  in order to explore the possibility for  a start-up venture of  POCT production in the African Market.
WorkPackage Leader: INMI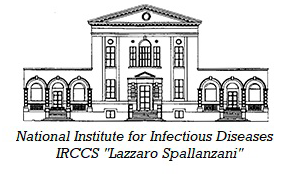 WP Deputy Leader : IPD

WP 6 : Communication, dissemination and exploitation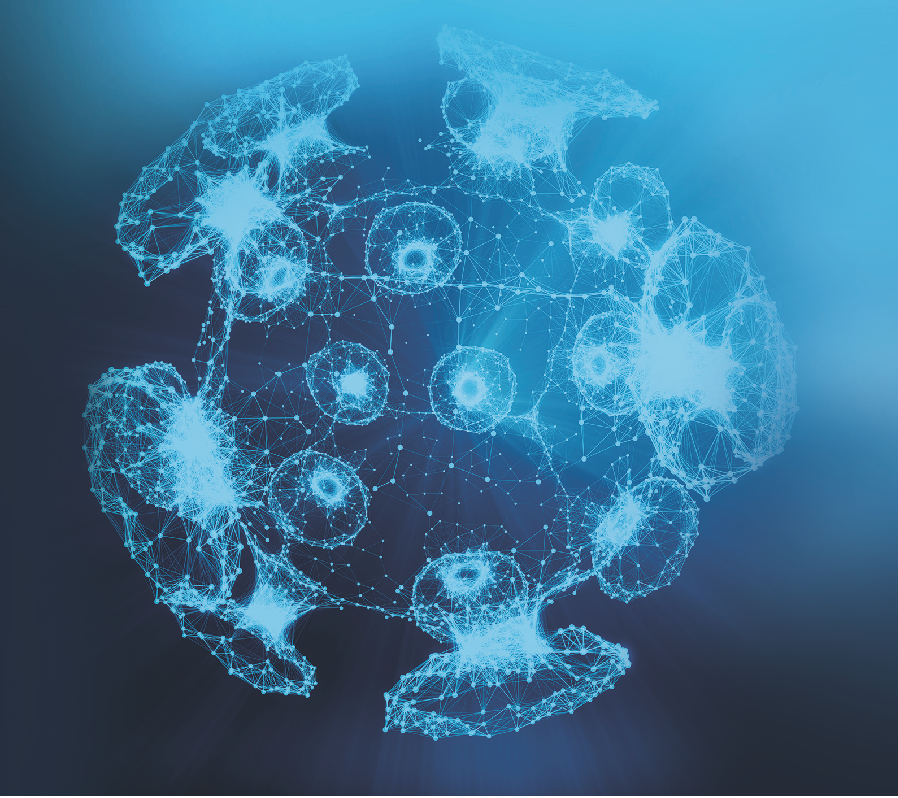 The VHFMoDRAD initiative will generate several diagnostic tools, important scientific research and data. This information will be not only be relevant to many of the public health issues in affected areas of West Africa, but also for European public health organization and other international authorities.
WP6 will focus on transfer of knowledge and technology between the members of the consortium and the countries in West Africa though public health bodies, outbreak management teams and local hospitals and via the EBOLA+ Central Information Repository (CIR) where relevant.
The consortium will establish links with the national and international organisations, institutions and laboratories located in different areas to disseminate this data as well as the diagnostic tools developed. This information will very likely be useful and constructive in the long-term for supporting preparedness campaigns of new outbreaks, further research and public health strategies.
WorkPackage Leader: IT

WP Deputy Leader : FoHM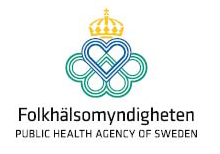 WP7 : Management & Coordination
The overall management of the project, including communication with IMI2 offices, financial management, preparation of periodic progress and financial reports, as well as the coordination of the communication between the participants of the project, will be performed in WP7. This includes governance to monitor project progress towards set objectives, to anticipate possible hurdles, to solve such issues and to ensure fulfilment of the highest ethical and biosafety standards by all partners.
WorkPackage Leader: FoHM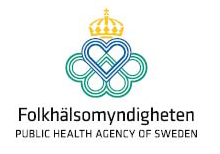 WP Deputy Leader : IT


The major expected results of the VHFMoDRAD project and the major impacts will be on two levels :
Development of innovative and novel diagnostic tools for haemorrhagic fever virus diseases. The results of VHFMoDRAD project will also assess the possibility and the impact of the deployment of these diagnostic tools in the field and in laboratories with no or little equipment in a future outbreak scenario. These diagnostic tools will significantly increase our capacity to handle outbreaks and our preparedness allowing quickly identification of viruses before the epidemic spreads out.
Reinforcement of capacity building. The preparedness for future epidemics will be increased thanks to training in field diagnostics in the West African region and the twinning approach though technological transfer will open possibilities for a start-up venture in West Africa. Another key outcome of this project will be the consolidation of the network to World Health Organisation, Collaborating Centres and reference laboratories for emerging viral diseases, and to develop biosafety and biosecurity behaviours and attitudes.